Yes, They Think We Are Great!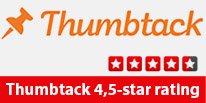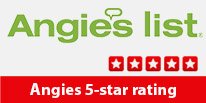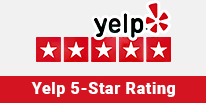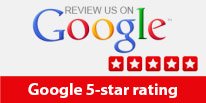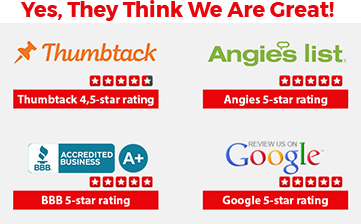 Frigidaire Appliance Repair Woodbridge
Quality Repair Services for Your Frigidaire Appliances
At 1st Appliance Repair Company, we are your go-to experts for all your Frigidaire appliance repair needs in Woodbridge and the surrounding areas. Whether you are facing issues with your Frigidaire stove, dishwasher, washer, refrigerator, dryer, or range, our team of skilled technicians is here to provide you with top-notch repair services.
Why Choose Us?
Experienced Professionals: Our team consists of highly trained and experienced technicians who specialize in Frigidaire appliance repair. We have extensive knowledge of Frigidaire appliances and their intricate workings.
Authorized Repair Service: As an authorized repair service provider, we have access to genuine Frigidaire parts, ensuring that your appliances are repaired with the highest quality components.
Prompt and Reliable: We understand the inconvenience a malfunctioning appliance can cause, which is why we strive to provide prompt and reliable repair services. We value your time and aim to complete repairs efficiently.
Comprehensive Repairs: From common issues to complex problems, our technicians can handle a wide range of Frigidaire appliance repair needs. We use advanced diagnostic tools to identify the root cause of the problem and provide effective solutions.
Customer Satisfaction: Your satisfaction is our top priority. We take pride in delivering excellent customer service and ensuring that your Frigidaire appliances are restored to optimal working condition.
Common Frigidaire Appliance Problems
Frigidaire appliances are known for their reliability, but like any other appliance, they can encounter issues over time. Here are some of the most common problems we encounter and resolve:
Frigidaire Stove Repair
One common issue with Frigidaire stoves is uneven heating or temperature inconsistencies. This can result in unevenly cooked food and frustrations in the kitchen. Our skilled technicians can diagnose the underlying cause, whether it's a faulty heating element, thermostat, or control panel, and perform the necessary repairs to restore your stove's performance.
Frigidaire Dishwasher Repair
If your Frigidaire dishwasher is leaving dishes dirty, not draining properly, or making unusual noises, it's time to call in the professionals. Our technicians have the expertise to address issues such as clogged spray arms, malfunctioning pumps, or faulty sensors. We'll get your dishwasher running smoothly, ensuring sparkling clean dishes with every cycle.
Frigidaire Washer Repair
A malfunctioning Frigidaire washer can disrupt your laundry routine. Whether it's a washer that won't spin, leaks, or produces error codes, our technicians have the knowledge to diagnose and fix the problem. From replacing worn-out belts and faulty valves to repairing electronic control boards, we'll have your washer up and running in no time.
Frigidaire Refrigerator Repair
When your Frigidaire refrigerator is not cooling properly, leaking water, or experiencing issues with the ice maker, it's crucial to seek professional repair services. Our technicians are well-versed in diagnosing and resolving refrigerator problems, including faulty thermostats, compressor issues, and damaged seals. We'll restore the optimal temperature and functionality of your refrigerator, ensuring your food stays fresh and your drinks stay cold.
Frigidaire Dryer Repair
If your Frigidaire dryer is not drying clothes efficiently, producing strange noises, or failing to start, our experts can help. We have the necessary expertise to address common problems like faulty heating elements, malfunctioning thermostats, or worn-out belts. Trust us to get your dryer back in working order, so you can enjoy quick and effective drying for your laundry.
Frigidaire Range Repair
A malfunctioning Frigidaire range can disrupt your cooking routine. Whether it's a burner that won't ignite, an oven that doesn't heat evenly, or control panel issues, our technicians can diagnose and fix the problem. We'll ensure your range is operating safely and efficiently, so you can continue preparing delicious meals for your family.
When you need reliable Frigidaire appliance repair in Woodbridge, trust the experts at 1st Appliance Repair Company. Contact us today to schedule an appointment with our skilled technicians. We'll provide you with top-quality service and ensure your Frigidaire appliances are functioning at their best.