Yes, They Think We Are Great!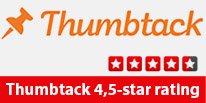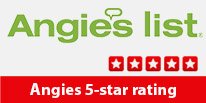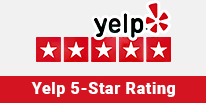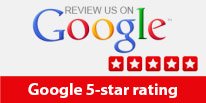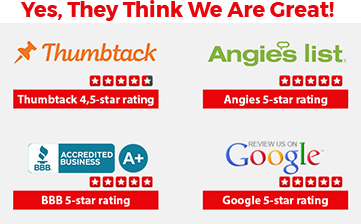 Asko Appliance Repair Woodbridge
Welcome to 1st Appliance Repair Company, your trusted provider of Asko appliance repair in Woodbridge. If you're facing any issues with your Asko appliances, our team of skilled technicians is here to provide reliable and efficient solutions.
Common Asko Appliance Problems
Asko appliances are renowned for their quality and performance. However, even the most reliable appliances can encounter problems. Here are some common issues that Asko appliance owners may experience:
Asko dishwasher not cleaning dishes effectively
Washer not spinning or draining properly
Refrigerator not cooling adequately
Dryer not heating or drying clothes
We understand the inconvenience these issues can cause. At 1st Appliance Repair Company, we specialize in diagnosing and resolving various Asko appliance problems to ensure their optimal functionality.
Professional Asko Appliance Repair Services
Our experienced technicians offer comprehensive Asko appliance repair services, addressing a wide range of issues. We are dedicated to delivering exceptional results and customer satisfaction. Our services include:
Thorough diagnosis and troubleshooting of Asko appliance problems
Repairing or replacing faulty components in dishwashers, washers, refrigerators, dryers, and ranges
Resolving dishwasher issues, such as poor cleaning performance or drainage problems
Fixing washer problems, including spinning and draining issues
Addressing refrigerator cooling problems and ensuring optimal temperature control
Repairing dryer heating elements and addressing drying inefficiencies
Fixing range issues, such as faulty burners or oven temperature inconsistencies
With our expertise and attention to detail, we strive to provide efficient repairs that restore the performance and reliability of your Asko appliances.
Causes and Solutions for Common Asko Appliance Problems
Let's explore some common causes and potential solutions for the most frequent Asko appliance problems:
1. Asko Dishwasher Not Cleaning Dishes Effectively
Cause: Clogged spray arms, worn-out dishwasher racks, or malfunctioning water inlet valve.
Solution: Our technicians will clean the spray arms, inspect and replace worn-out racks, and repair or replace the faulty water inlet valve to ensure proper cleaning performance of your Asko dishwasher.
2. Washer Not Spinning or Draining Properly
Cause: Clogged drain hose, malfunctioning pump, or faulty motor.
Solution: We will check and clear any clogs in the drain hose, repair or replace the malfunctioning pump, and fix or replace the faulty motor to restore proper spinning and draining functionality to your Asko washer.
3. Refrigerator Not Cooling Adequately
Cause: Damaged door gaskets, malfunctioning condenser fan, or faulty temperature control thermostat.
Solution: Our technicians will replace damaged door gaskets, repair or replace the malfunctioning condenser fan, and fix or replace the faulty temperature control thermostat to ensure proper cooling in your Asko refrigerator.
Why Choose Our Asko Appliance Repair Service
When it comes to Asko appliance repair in Woodbridge, we stand out from the rest. Here's why you should choose 1st Appliance Repair Company:
Expert Technicians: Our technicians are highly skilled and trained to handle Asko appliance repairs with precision and expertise.
Comprehensive Repairs: We provide comprehensive Asko appliance repair services, addressing a wide range of issues to restore optimal performance.
Efficient Solutions: Using advanced diagnostic tools, we identify the root cause of the problem and provide efficient and effective solutions.
Prompt Service: We understand the urgency of appliance repairs and strive to offer prompt and reliable service to minimize inconvenience.
Transparent Pricing: Our pricing is transparent and competitive, with no hidden fees or surprises. We provide upfront quotes for the repair services.
Customer Satisfaction: We prioritize customer satisfaction and work diligently to exceed expectations with our exceptional Asko appliance repair services.
Don't let malfunctioning Asko appliances disrupt your daily routine. Contact 1st Appliance Repair Company today for reliable Asko appliance repair in Woodbridge. Give us a call or fill out our online form to schedule an appointment. Let our experts handle your Asko appliance issues and restore their optimal functionality!