Yes, They Think We Are Great!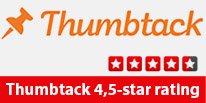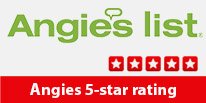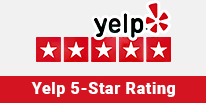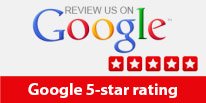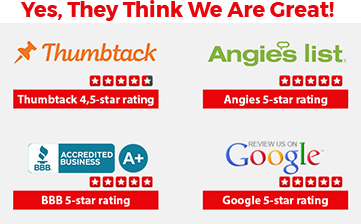 GE Appliance Repair Woodbridge
Welcome to 1st Appliance Repair Company, your go-to destination for all your GE appliance repair needs in Woodbridge. Our team of highly skilled technicians is dedicated to providing top-notch service and ensuring the optimal performance of your valuable GE appliances. With our authorized repair service, you can trust us to deliver reliable and efficient solutions that will have your appliances running smoothly in no time.
Why Choose Us for GE Appliance Repair?
Expertise: Our GE appliance repair pros have extensive experience working with a wide range of GE appliances, including stoves, dishwashers, washers, refrigerators, dryers, and more. Rest assured that your appliance is in capable hands.
Convenience: We understand that appliance breakdowns can disrupt your daily routine. That's why we offer prompt and convenient repair services. Simply give us a call or contact us online, and we'll schedule a service appointment at your earliest convenience.
Quality Service: We take pride in delivering exceptional service to our customers. Our technicians are committed to diagnosing the problem accurately and providing effective solutions. We use genuine GE parts for repairs to ensure the longevity and performance of your appliances.
Timely Solutions: We value your time, and we strive to complete repairs efficiently without compromising on quality. Our technicians arrive equipped with the necessary tools and expertise to diagnose and fix the issue promptly.
Local Presence: As a trusted GE appliance service near you in Woodbridge, we understand the unique needs of our local customers. We're familiar with the common appliance issues in the area, allowing us to offer tailored solutions that address specific concerns.
Common Problems with GE Appliances
GE appliances are known for their reliability, but even the best appliances can encounter issues over time. Here are some of the most common problems you may face:
1. GE Stove Repair
Issue: Burners not heating up or inconsistent temperature control.
Example: You notice that one or more burners on your GE stove fail to heat up, making it difficult to cook your favorite meals.
Cause: The heating element or the control switch may be faulty.
Solution: Our skilled technicians will diagnose the issue and replace the defective part to restore your stove's functionality.
2. GE Dishwasher Repair
Issue: Dishwasher not cleaning dishes properly or leaking.
Example: You find that your GE dishwasher leaves residue on dishes or leaves pools of water on the floor after running a cycle.
Cause: The spray arm, water inlet valve, or door gasket may be damaged or clogged.
Solution: Our experts will inspect and clean the necessary components, replace any faulty parts, and ensure your dishwasher cleans effectively and operates without leaks.
3. GE Washer Repair
Issue: Washer not spinning or draining water.
Example: You're unable to complete a wash cycle as your GE washer fails to spin or drain the water properly.
Cause: The drive belt, motor coupling, or drain pump may be malfunctioning.
Solution: Our technicians will assess the problem, replace the faulty components, and get your washer back in action, allowing you to tackle your laundry with ease.
Trust 1st Appliance Repair Company for the Best GE Appliance Repair in Woodbridge
At 1st Appliance Repair Company, we're dedicated to delivering reliable and efficient GE appliance repair services. Whether you're experiencing issues with your refrigerator, dryer, range, or any other GE appliance, our experienced technicians have the expertise to tackle the problem and provide lasting solutions.
Don't let a malfunctioning appliance disrupt your daily routine. Contact us today to schedule an appointment with our skilled repairman and restore the optimal performance of your GE appliances.