Yes, They Think We Are Great!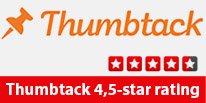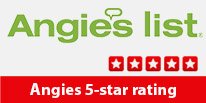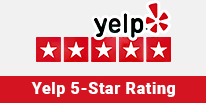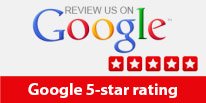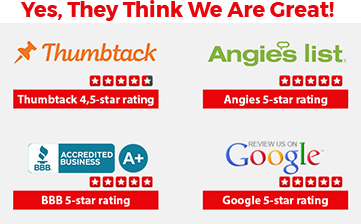 Samsung Appliance Repair Woodbridge
Welcome to 1st Appliance Repair Company, your go-to destination for reliable and efficient Samsung appliance repair in Woodbridge and the surrounding areas. When your Samsung appliances encounter issues, our team of skilled technicians is here to provide prompt and professional repair services. Whether it's a faulty stove, dishwasher, washer, refrigerator, dryer, or range, we have the expertise to get them up and running smoothly again.
Why Choose 1st Appliance Repair Company?
Experienced and Authorized Technicians: Our team consists of experienced technicians who are authorized to handle Samsung appliance repairs. They have undergone extensive training to ensure they are equipped with the knowledge and skills to tackle any problem.
Convenient Service: We understand the inconvenience that comes with a malfunctioning appliance. That's why we strive to offer convenient and flexible service hours to accommodate your schedule. Just give us a call, and we'll promptly schedule an appointment that works best for you.
Prompt Response: We value your time and aim to provide quick response times. Our technicians will arrive at your doorstep on time, fully equipped with the necessary tools and parts to diagnose and fix your Samsung appliance efficiently.
Quality Repairs: At 1st Appliance Repair Company, we take pride in delivering high-quality repairs. We use genuine Samsung parts to ensure the longevity and optimal performance of your appliances. Rest assured, our repairs are built to last.
Comprehensive Services: From Samsung stove repairman to dishwasher repair, washer repair, refrigerator repair, dryer repair, and range repair, we offer a wide range of services to address all your Samsung appliance needs. No matter the issue, we have the expertise to resolve it.
Common Samsung Appliance Problems and Solutions
1. Samsung Stove/Range Issues:
Is your Samsung stove or range not heating properly or experiencing temperature control problems? Our skilled technicians can diagnose and resolve issues such as:
Uneven heating
Burners not igniting
Inaccurate temperature readings
We'll inspect the heating elements, igniters, control boards, and other components to identify the root cause and perform the necessary repairs to get your stove or range working flawlessly again.
2. Samsung Dishwasher Problems:
If your Samsung dishwasher is leaving dishes dirty or displaying error codes, our experts are here to help. We specialize in addressing issues like:
Poor cleaning performance
Water leakage
Unusual noises
Our technicians will examine the filters, pumps, spray arms, and electronic controls to pinpoint the problem and provide efficient repairs, ensuring your dishwasher delivers spotless results with every cycle.
3. Samsung Washer and Dryer Troubles:
Is your Samsung washer not draining or your dryer not producing heat? Our skilled technicians are well-versed in resolving common washer and dryer issues, including:
Failure to start
Excessive vibration
Noisy operation
We'll conduct a thorough inspection of the motors, belts, valves, and other crucial components to identify the issue and perform the necessary repairs, allowing you to enjoy clean and fresh laundry in no time.
Contact Us for Reliable Samsung Appliance Repairs in Woodbridge
When it comes to Samsung appliance repair in Woodbridge, 1st Appliance Repair Company is your trusted partner. Our team of authorized technicians is ready to provide efficient and effective repairs, ensuring your Samsung appliances work like new again.
Don't let appliance issues disrupt your daily routine. Contact us today to schedule an appointment or to learn more about our Samsung appliance repair services. Let us handle the repairs while you sit back and enjoy the convenience and reliability of your fully functional Samsung appliances once again!