Yes, They Think We Are Great!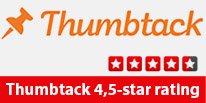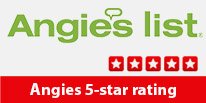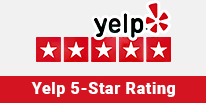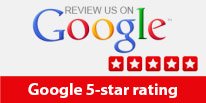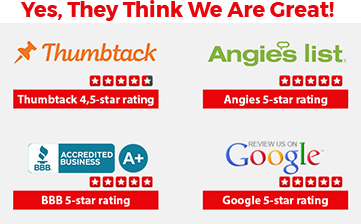 LG Appliance Repair Woodbridge
Welcome to 1st Appliance Repair Company, your trusted source for professional LG appliance repair in Woodbridge. When your LG appliances break down, we understand the inconvenience it can cause. That's why we're here to provide prompt and efficient repair services to get your appliances up and running in no time. With our team of skilled technicians and commitment to customer satisfaction, we're the go-to choice for all your LG appliance repair needs.
Why Choose Us for LG Appliance Repair in Woodbridge?
Expert Technicians: Our team consists of experienced technicians who are well-versed in repairing LG appliances. They undergo regular training to stay updated with the latest technologies and repair techniques.
Authorized Repair Service: As an authorized repair service, we have access to genuine LG parts, ensuring that your appliances are repaired with high-quality components that are designed to fit perfectly.
Prompt Service: We understand that a malfunctioning appliance can disrupt your daily routine. That's why we offer prompt service, striving to schedule repairs at your convenience and complete them efficiently.
Wide Range of Services: Our technicians specialize in repairing various LG appliances, including stoves, dishwashers, washers, refrigerators, dryers, and ranges. Whatever the issue may be, we've got you covered.
Customer Satisfaction: Our top priority is your satisfaction. We aim to provide exceptional service, ensuring that your LG appliances are repaired to your utmost satisfaction.
Common Problems with LG Appliances
LG appliances are known for their reliability, but like any other appliance, they can encounter issues over time. Here are some common problems you may experience:
1. LG Stove/Range Issues
• The burner doesn't heat up properly, or it fails to ignite.
• The oven temperature is inaccurate, leading to uneven cooking.
• The control panel is malfunctioning, making it difficult to operate the stove or range.
For example, imagine trying to bake a delicious batch of cookies only to find that your LG range is not heating up properly. This can be frustrating, but don't worry! Our skilled technicians can diagnose and fix the issue, whether it's a faulty heating element or a control panel problem.
2. LG Dishwasher Problems
• The dishwasher doesn't clean dishes effectively.
• Water leaks from the dishwasher.
• The dishwasher fails to start or complete a cycle.
Picture this: you load your LG dishwasher with dirty dishes, eagerly anticipating sparkling clean results. However, when the cycle finishes, you notice food residue and stains still clinging to your plates. Our expert technicians can identify the cause, whether it's a clogged spray arm or a malfunctioning pump, and restore your dishwasher's cleaning power.
3. LG Washer and Dryer Troubles
• The washer doesn't drain or spin.
• The dryer fails to produce heat.
• Excessive noise or vibrations during operation.
Laundry day can quickly become a hassle if your LG washer or dryer isn't working properly. Imagine putting a load of wet clothes into your LG washer, only to discover that it's not draining or spinning. Our skilled repair technicians can quickly diagnose and resolve the issue, whether it's a faulty pump or a worn-out belt. We'll have your laundry appliances functioning like new again.
Contact Us for Reliable LG Appliance Repair Service
When you need the best LG appliance repair in Woodbridge, trust the experts at 1st Appliance Repair Company. Our dedicated technicians are ready to tackle any LG appliance problem with skill and efficiency. Don't let a malfunctioning appliance disrupt your routine - give us a call today or fill out our online contact form to schedule an appointment. We'll have your LG appliances running smoothly again in no time!