Yes, They Think We Are Great!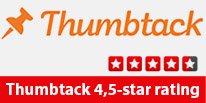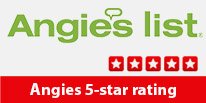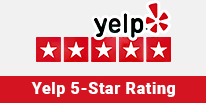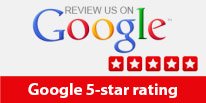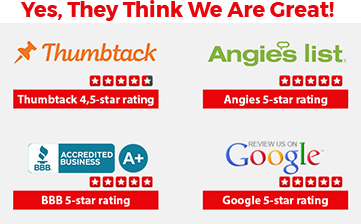 Whirlpool Appliance Repair Woodbridge
Expert and Reliable Whirlpool Appliance Repair Services
When it comes to Whirlpool appliance repair in Woodbridge, trust the experts at 1st Appliance Repair Company. We specialize in providing expert and reliable repair services for Whirlpool appliances. With our team of skilled technicians and years of experience, we are dedicated to keeping your Whirlpool appliances running smoothly.
Common Whirlpool Appliance Problems
Whirlpool appliances are known for their quality and dependability, but over time, they can encounter issues. Here are some of the most common problems we come across with Whirlpool appliances:
Malfunctioning stoves and ovens
Dishwashers not cleaning properly
Washers not spinning or draining
Refrigerators not cooling
Dryers not heating
Let's take a closer look at each of these problems and how our skilled technicians can assist you:
Malfunctioning Stoves and Ovens
If your Whirlpool stove or oven is not working properly, it can be a major inconvenience. Issues may include burners not igniting, temperature inaccuracies, or malfunctioning control panels.
Our experienced Whirlpool appliance repairman will diagnose the problem accurately and provide the necessary repairs. Whether it's replacing faulty igniters, calibrating temperature controls, or addressing electrical issues, we have the expertise to get your Whirlpool stove or oven back to its optimal performance.
Dishwashers Not Cleaning Properly
A Whirlpool dishwasher that fails to clean your dishes effectively can be frustrating. Common issues may include poor cleaning performance, clogged spray arms, or faulty water inlet valves.
Our skilled technicians will thoroughly examine your Whirlpool dishwasher, identify the root cause of the problem, and provide the necessary repairs. We will clean or replace clogged or damaged components to ensure that your dishwasher leaves your dishes spotless after each cycle.
Washers Not Spinning or Draining
A Whirlpool washer that is not spinning or draining properly can disrupt your laundry routine. This can be caused by a malfunctioning motor, a broken belt, or clogged drain pipes.
Our repair professionals have the expertise to diagnose and resolve these issues efficiently. We will replace worn-out parts, clear any blockages, and ensure that your Whirlpool washer is functioning properly once again.
Quality Whirlpool Appliance Repair Services You Can Trust
At 1st Appliance Repair Company, we are committed to providing reliable and professional Whirlpool appliance repair services. As an authorized repair service, we use genuine Whirlpool parts for replacements, ensuring the longevity and performance of your appliances.
Our services include:
Thorough diagnostic and troubleshooting
Repairs for a wide range of Whirlpool appliances
Replacement of faulty components with genuine Whirlpool parts
Regular maintenance to prolong the lifespan of your appliances
We understand the importance of your Whirlpool appliances, and we strive to deliver exceptional service that exceeds your expectations. Our skilled technicians are equipped with the necessary tools and expertise to handle any Whirlpool appliance repair with precision and care.
If you're in need of Whirlpool appliance repair in Woodbridge or the surrounding areas, don't hesitate to call us at 1st Appliance Repair Company. Our friendly team is ready to assist you. Contact us today to schedule a service appointment!