Yes, They Think We Are Great!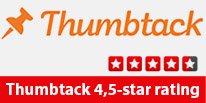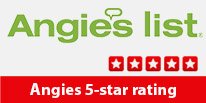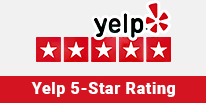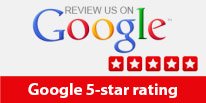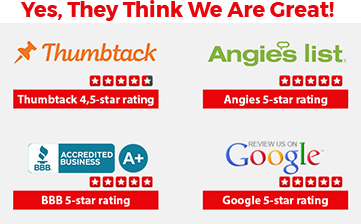 Thermador Appliance Repair Woodbridge
Welcome to 1st Appliance Repair Company, your trusted source for professional Thermador appliance repair in Woodbridge. If you're experiencing issues with your Thermador appliances, our skilled technicians are here to provide reliable repair services. From Thermador stove repair to Thermador dishwasher repair and more, we have the expertise to handle all your Thermador appliance repair needs.
Why Choose 1st Appliance Repair Company?
When it comes to Thermador appliance repair, we are the preferred choice for our customers in Woodbridge. Here's why:
Expert Technicians: Our team of technicians is highly experienced and knowledgeable in repairing Thermador appliances. They undergo rigorous training to stay updated with the latest technologies and repair techniques.
Quality Repairs: We use only genuine Thermador replacement parts to ensure long-lasting repairs and optimal performance of your appliances. Our technicians follow industry best practices to deliver exceptional repair solutions.
Prompt Service: We understand the importance of a fully functional kitchen. That's why we prioritize prompt service and aim to complete repairs efficiently, minimizing downtime for you.
Transparent Pricing: We provide upfront, transparent pricing for all our Thermador appliance repair services. You'll know the cost of the repair before we begin, ensuring no surprises on your bill.
Customer Satisfaction: Our goal is to exceed your expectations. We are committed to providing excellent customer service and ensuring your complete satisfaction with our repairs.
Common Thermador Appliance Problems
Thermador appliances are known for their high-quality performance, but they can still encounter issues over time. Here are some common problems you may experience with your Thermador appliances:
1. Refrigerator Not Cooling
If your Thermador refrigerator is not cooling properly, it can jeopardize the freshness of your food. Common causes of this issue include:
Dirty condenser coils
Malfunctioning evaporator fan
Defective temperature control thermostat
Blocked vents or airflow issues
Our expert technicians will diagnose the root cause of the cooling problem and provide the necessary repairs to restore proper temperature control and preserve your food.
2. Dishwasher Not Draining
If your Thermador dishwasher is not draining properly, it can lead to standing water and unsanitary conditions. Potential causes of this issue include:
Clogged drain hose or pump
Malfunctioning drain pump
Blocked or faulty float switch
Worn-out or damaged dishwasher door gasket
Our skilled technicians will identify the underlying cause of the drainage problem and provide effective solutions to get your dishwasher running smoothly again.
3. Range Not Heating
If your Thermador range is not heating properly, it can affect your cooking experience. Possible causes of this issue include:
Defective heating elements
Malfunctioning igniters (for gas ranges)
Faulty control board or thermostat
Wiring issues or electrical problems
Our technicians will diagnose the heating problem with your Thermador range and perform the necessary repairs to restore its functionality, so you can enjoy your cooking again.
These are just a few examples of the Thermador appliance repair services we offer in Woodbridge. Our technicians are well-versed in handling various issues with Thermador appliances, providing reliable solutions to restore their performance.
If you require professional Thermador appliance repair, don't hesitate to contact 1st Appliance Repair Company. Our dedicated team is ready to assist you and provide the best repair service for your Thermador appliances in Woodbridge. Call us or contact us through our website to schedule an appointment. We are your trusted experts, delivering top-notch service at affordable prices.