Yes, They Think We Are Great!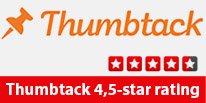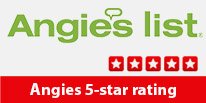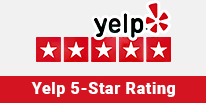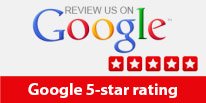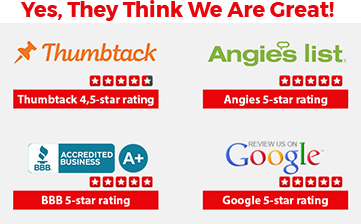 Kenmore Appliance Repair Woodbridge
Are you facing issues with your Kenmore appliances in Woodbridge? Look no further! 1st Appliance Repair Company is here to provide you with top-notch Kenmore appliance repair services. We understand how frustrating it can be when your appliances break down, disrupting your daily routine. That's why we are dedicated to delivering reliable and efficient repair solutions to get your Kenmore appliances back up and running in no time.
Why Choose 1st Appliance Repair Company for Kenmore Appliance Repair in Woodbridge?
Expert Technicians: Our team of highly skilled and certified technicians specialize in Kenmore appliance repair. With years of experience under their belts, they have the expertise to diagnose and fix a wide range of appliance issues.
Prompt Service: We understand the urgency of appliance breakdowns. When you contact us, we prioritize your request and strive to provide same-day service whenever possible. Your satisfaction is our top priority!
Authorized Repair Service: As an authorized Kenmore appliance repair service provider, we have access to genuine parts and the latest tools and techniques recommended by the manufacturer. This ensures that your appliances are repaired to the highest standards.
Comprehensive Repairs: Whether you need Kenmore stove repair, Kenmore dishwasher repair, Kenmore washer repair, Kenmore refrigerator repair, Kenmore dryer repair, or Kenmore range repair, we have you covered. Our technicians are well-versed in repairing all types of Kenmore appliances.
Convenient Service: We provide Kenmore appliance repair service near you in Woodbridge. No matter where you are located, our technicians will come to your doorstep, equipped with the necessary tools and parts to handle the repair efficiently.
The Most Common Kenmore Appliance Problems We Fix:
1. Kenmore Stove/Range Issues:
A malfunctioning Kenmore stove or range can disrupt your cooking routine. Some common problems we encounter include:
Uneven heating: If your stove burners are not distributing heat evenly, it can result in uneven cooking and inconvenient meal preparation. Our technicians can diagnose the cause, whether it's a faulty burner element or a defective control switch, and provide a reliable fix.
Temperature inconsistency: Is your oven temperature not matching the setting on the control panel? This can lead to undercooked or overcooked meals. We can calibrate the temperature sensor or replace faulty components to ensure your Kenmore stove maintains the desired temperature.
Ignition issues: If your gas stove burners are not igniting properly or not igniting at all, it can be frustrating. Our skilled repairman can troubleshoot and fix the ignition system, including faulty spark modules or defective ignition switches.
2. Kenmore Dishwasher Problems:
A malfunctioning Kenmore dishwasher can disrupt your daily cleaning routine. Here are some common issues we can help you resolve:
Poor cleaning performance: If your dishes are coming out dirty or there's residue left behind, it could be due to clogged spray arms, a worn-out pump, or a malfunctioning water inlet valve. Our technicians can identify the root cause and restore your dishwasher's cleaning efficiency.
Water leakage: Is your dishwasher leaking water? It's essential to address this issue promptly to avoid water damage to your kitchen floor. Our experts can inspect and replace faulty gaskets, door seals, or damaged hoses to prevent further leaks.
Unusual noises: Strange noises during the dishwasher's operation can indicate issues with the motor, pump, or spray arm. Our experienced technicians can diagnose the source of the noise and perform the necessary repairs to restore quiet and efficient operation.
3. Kenmore Washer and Dryer Troubles:
A malfunctioning Kenmore washer or dryer can disrupt your laundry routine. Here are some common problems we encounter:
Washer not spinning or draining: If your washer is not spinning or draining water, it can leave your clothes soaking wet. Our technicians can diagnose and fix issues such as a faulty drain pump, malfunctioning lid switch, or worn-out drive belt.
Dryer not heating: Is your dryer tumbling but not producing any heat? This can be a result of a defective heating element, faulty thermostat, or clogged vent. Our skilled technicians can identify the root cause and restore optimal drying performance.
Excessive noise or vibration: Unusual noises or excessive vibration during washer or dryer operation can indicate problems with the motor, drum, or belt. Our experts can inspect, repair, or replace the damaged components to ensure smooth and quiet operation.
At 1st Appliance Repair Company, we aim to provide you with the best Kenmore appliance repair service in Woodbridge. Don't let appliance issues disrupt your daily life. Contact our expert repair technicians today to schedule a service call and get your Kenmore appliances back to their optimal working condition!